CholesLo™ Has Been Renamed To Cholesterol Optimizer™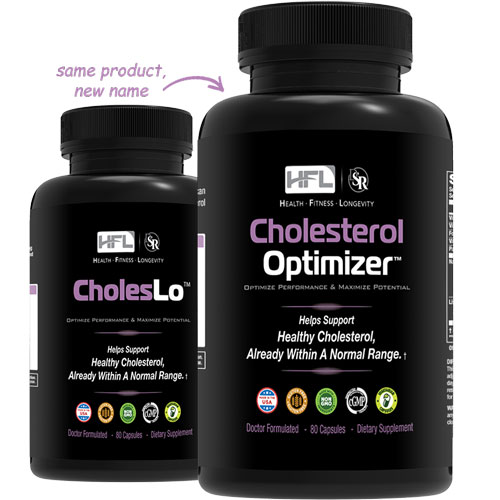 We wanted to let you know that for 2021, we've renamed one of our best‐selling supplements, CholesLo™ to Cholesterol Optimizer™. But don't worry, it's the SAME great product, just a new name!
Why The Name Change?...
This is a great question, especially after 20+ years of success and being one of the best selling cholesterol & lipid support supplements in the market.
There are many reasons for the name change, however the primary one is that the goal for a healthy heart is NOT just to have "low cholesterol", which is what CholesLo™ gives the impression of.
The goal is to have OPTIMAL balanced cholesterol and lipid levels, within a normal, healthy and youthful range. Obviously not "high", but also not "low".
And as the company grows, especially internationally, we thought it would be best to rename the product, so the goal is made clearer – To optimize your cholesterol levels – and hence, the name change to Cholesterol Optimizer™